DEA National Take Back
April 28th, 10:00am – 2:00pm
Frenchtown Police Dept.
27 2nd Street
No Sharps (needles)
And and all medications along with animal medications will be accepted.
Read More
Ice & Snow – Remove It Before You Go
Remember to remove all ice and snow from your vehicle before driving, especially from the hood, windows and roof. It's the law in New Jersey! Motorists who fail to do so face fines of $25 to $75 for each offense, regardless of whether the ice and snow is dislodged from the vehicle. If flying ice or snow causes property damage or injury to others, motorists face fines of $200 to $1,000 for each offense. There are approximately 500 fatalities in the United States per year due to icy road conditions.
Winter Driving Tips
Drive slow (at or below the posted speed limit) and adjust your speed for the changing road conditions.
Turn on your headlights, using low beams when traveling in snow.
Increase your following distance. In winter weather, travel at least eight to 10 seconds behind the car in front of you.
Give snowplows plenty of room to work. Don't tailgate and try not to pass. If you must pass, take extreme caution in doing so. Remember, a snowplow operator's field of vision is restricted. You may see him, but they don't always see you.
If you skid, don't brake or accelerate. Remove your foot from the gas, and gently steer your car in the direction of the skid (the direction the rear of your vehicle is sliding.) When your car starts heading in the desired direction, carefully straighten the wheel.
Slow down before exiting the highway. Exit ramps often have icy patches, sharp curves and stalled or stopped vehicles.
Have a personal safety kit easily accessible in your vehicle that includes: an ice scraper/brush; shovel; jumper cables or battery starter; blanket; sand, salt or kitty litter for traction; lock de-icer; flashlight and new batteries; extra windshield wiper fluid; safety flares/warning device; cell phone with spare battery; water and non-perishable food (i.e., granola or protein bars); and paper towels or a cloth.
If your vehicle does become disabled, pull off the road as far as possible and turn on your emergency flashers. Remain with your vehicle until help arrives. If you can't get your vehicle off the road and are uncertain about your safety, do not stay in your vehicle or stand behind it. Proceed carefully to a safe location away from traffic.
Read More
DATE:    December 26, 2017
INCIDENT:  Possession of a Handgun and possession of Hollow Point Bullets
OFFICER:  Ptl. Robert Young Jr. and Ptl. Dan Titen
ARRESTED:  Donna Marie Gracey, 59 YOA, Seminole, FL.
INCIDENT NARRATIVE: 
While Conducting DWI patrol, Ptl. Young stopped a 1996 Silver Honda bearing a FL registration on Bridge Street for tinted windows and view obstruction.  While Ms. Gracey was looking for her credentials, Ptl. Young observed a CWP.  Investigation revealed a loaded handgun with hollow point bullets located in Ms. Gracey's purse.  Ms. Gracey was arrested and charged with possession of a loaded handgun and possession of hollow point bullets. MV summons issued for tinted windows and view obstruction.  Ms. Gracey was released pending court. 
Read More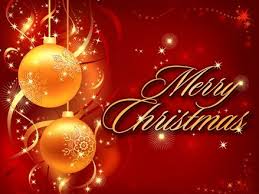 All of us here at the Frenchtown Borough Police Department Wish You and Yours Peace, Joy and Abundance this Holiday season. Merry Christmas and Happy New Year!
Read More
DATE:    11-16-17
INCIDENT:  FTA Warrant
OFFICER:  Ptl. Robert Young and Ptl. Dan Titen
ARRESTED:  Khalil R. Abdullah, 32 YOA, Newark, NJ
INCIDENT NARRATIVE:    Patrol observed an overweight truck traveling on Harrison Street and stopped the vehicle.  A Check of NJ DMV revealed 2 active warrants on Mr. Abdullah.  He was arrested and charged with operating on a restricted roadway overweight and the 2 failure to appear warrants.  He was processed and released pending court.
DATE:    11-21-17
INCIDENT:  Possession U/50gr Marijuana, Parked in a Handicap zone
OFFICER:  Ptl. Robert Young and Ptl. Dan Titen
ARRESTED:  Christopher Baker, 31 YOA, Frenchtown, NJ
INCIDENT NARRATIVE:  On 11-21-17 patrol was issuing a parking ticket to a vehicle parked in the Handicap parking zone on Race Street, which did not have a handicap plate or placard.  While doing so the operator, Mr. Baker, returned to the car.  During a brief conversation patrol smelled the scent of burnt marijuana coming from the vehicle and on the console area a small amount of marijuana was observed.  Mr. Baker was arrested and charged with Possession U/50gr of marijuana and parking in a handicap zone.  He was released pending court.
Read More
Happy Halloween from Frenchtown Police Dept.
Read More