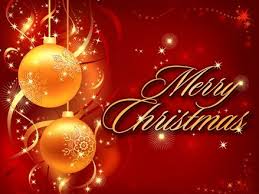 All of us here at the Frenchtown Borough Police Department Wish You and Yours Peace, Joy and Abundance this Holiday season. Merry Christmas and Happy New Year!
Read More
All of us here at the Frenchtown Borough Police Department Wish you the beauty, blessings and joy this season brings. Merry Christmas and Happy New Year!
Read More
I would like to take a moment to remind all property owner's and renter's of our two (2) Snow Ordinance, along with the removal of snow from your vehicle law.
(1)   Ordinance #615    Responsibility For Removal –
Property owners is required to have all snow/ice removed from sidewalk and fire hydrants located on property within twelve (12) hours of daylight after same.
(2)   Ordinance #616    Temporary Parking Prohibition for Snow Plowing and Removal–
No parking for snow plowing and removal whenever snow has fallen and the accumulation is two (2) inches or more and covers the street or highway, an emergency shall exist, no vehicles shall be parked on the following…. All County Roads, Bridge and Race Street, both sides.
Under 39:4-77.1, states that all ice and snow must be removed from all exposed surfaces of a vehicle.
I know that we all can work together and get through this troublesome winter.
If there should be any questions on anything, please don't hesitate to call me at (908)996-2341
Chief Allan W. Kurylka
Read More
Hey friends!
Here in Frenchtown, we are opening up our hearts to those suffering NJ communities which were most devastated by Hurricane Sandy.
From Sunday Nov. 11th  until Saturday Nov. 17th, we will be collecting supplies to bring down in trucks to the stricken Jersey Shore. Please bring your donations to: 40 BRIDGE ST, Frenchtown NJ. Or call the Frenchtown Police (908-996-2341) or Country Chic (908-996-0122) if you have questions.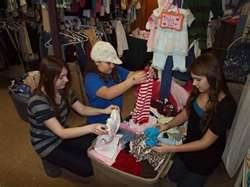 Donation Hours:
Sunday 10am-6pm
Monday thru Friday 12pm-5pm
& Saturday 10am-6pm
Join us, and become an F-TOWN ANGEL!
We need:
NON-PERISHABLE FOOD
CLEANING SUPPLIES
BOTTLED WATER
BATTERIES
BLANKETS AND BEDDING
TOWELS
DIAPERS AND BABY GOODS
FEMININE HYGENE GOOD
TOOTHBRUSHES, SHAMPOO, SOAP, ETC.
PAPER GOODS (NAPKINS, PAPER PLATES, CUPS)
FLASHLIGHTS
SHOVELS, BROOMS, GARGBAGE BAGS, FACE MASKS
GLOVES (WORK, RUBBER, AND WINTER)
TARPS
NO CLOTHES…except SOCKS AND UNDERWEAR OF ALL SIZES
RAIN GEAR
All our love and gratitude,
THE F-TOWN ANGELS!
Read More