Frenchtown Police Officer Presented With Life Saving Award
Frenchtown Police Department Officer Erik Eccles was presented with the 200 Club of Hunterdon County Meritorious Service Award for saving the life of a civilian who was trapped in a burning vehicle, on the evening of April 20, 2018, during his time with the Franklin Township Police Department. In attendance was the Mayor Brad Myhre, Police Chief Al Kurylka, Police Commissioner Michele Liebtag for the award ceremony on May 2, 2019.
Read More
Read More
On April 27, 2019 we will be conducting "Operation Take Back New Jersey" at Police Headquarters from 10:00 a.m. to 2:00 p.m. We will be accepting all medications, either prescription or over the counter medications. We will not accept any syringes or sharp instruments.
This program is anonymous and all efforts will be made to protect the anonymity of individuals disposing of medications.
Ptl Eccles and Ptl Cristadoro are doing good, their training is continuing with me. As we are approaching summer the need to hire the SLEP 2 is now, with a SLEO 2 we will be able to cover every weekend. All shifts will have 2 officers on.
Read More
DEA Operation Take Back (NTBI XVI) is scheduled for Saturday, October 27, 2018, from 10:00 A.M. to 2:00 P.M. Frenchtown Police Headquarters, 27 2nd Street, any questions, call Chief Kurylka, 908-996-2341.
Day of the Event: Saturday, October 27th, 2018: 10:00 A.M. to 2:00 P.M.:
On Saturday, October 27th, 2018 your department will host one or more collection sites at locations of your choosing.

This program is anonymous and all efforts should be made to protect the anonymity of individuals disposing of medications. No questions or requests for identification should be made. Individuals should deposit medication freely and independently.

No effort should be made by law enforcement to count, inventory or log medications. Law enforcement personnel should not handle the medications at any time.

A law enforcement officer must remain with the drug disposal box at all times. The role of the law enforcement officer is to maintain and safe-guard the integrity of the disposed items.

The individual may dispose of medication either in its original container or by removing medication from its container and disposing directly into the drug disposal box. If the original container is submitted, the individual should be encouraged to remove the prescription label if it contains any personal identifying information.

Liquid products, such as cough medicine, should remain sealed in their original container. The depositor should ensure that the cap is tightly sealed to prevent leakage.

Syringes and other sharp instruments should not be accepted.

If an individual wishes to surrender obvious, non-pharmaceutical, illicit drugs, you should follow your agency's policy and procedures for surrendered contraband.
Read More
DEA National Take Back
April 28th, 10:00am – 2:00pm
Frenchtown Police Dept.
27 2nd Street
No Sharps (needles)
And and all medications along with animal medications will be accepted.
Read More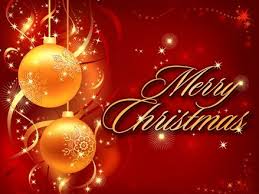 All of us here at the Frenchtown Borough Police Department Wish You and Yours Peace, Joy and Abundance this Holiday season. Merry Christmas and Happy New Year!
Read More